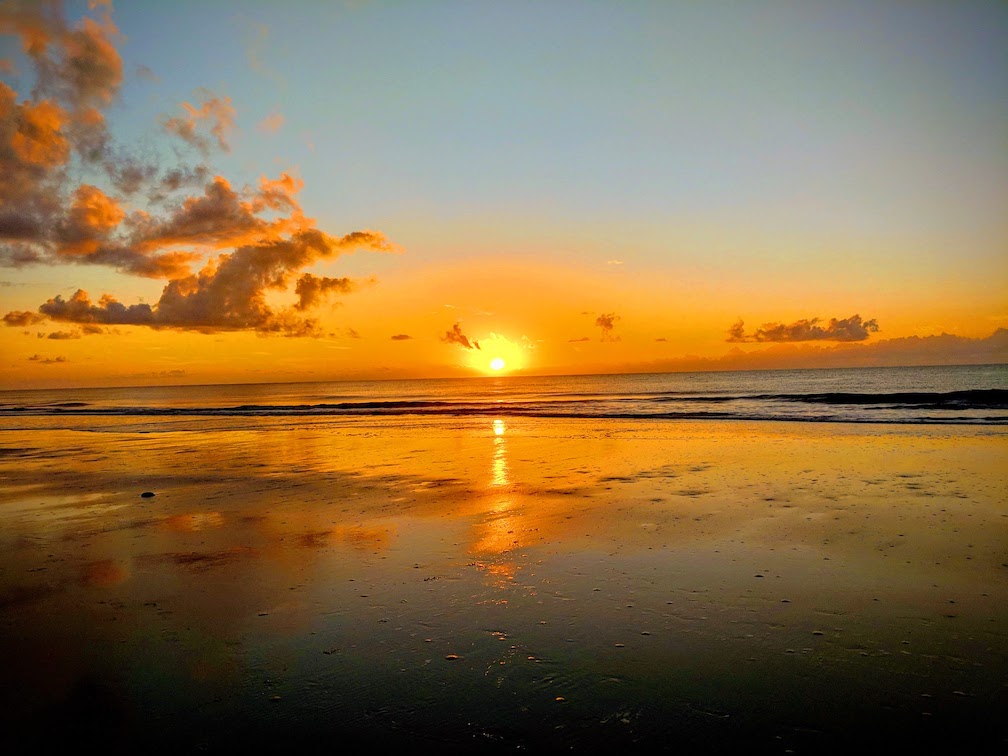 Hey folks, last week I was let go from Help Scout as part of a company-wide reduction. While I'm sad to say goodbye to my friends and colleagues, I had an absolute blast in my almost 5 years there. I learnt the tangible positive difference it makes when a company is remote first, and values such as ownership, diversity and helpfulness are core parts of the ethos.
As the dust settles, I'm looking forward to a couple of weeks of recharging! As well as resurrecting the SWmobile meetup group after our covid hiatus, having time to run in the daylight and modernise my open-source projects.
When I think back on my personal highlights, they are all directly shared with the amazing people in association with the in-person retreats.
Seeing the sunrise and the silhouettes of dolphins on an early morning beach run in Hilton Head
Road tripping Route 66 and then hiking down the Grand Cayon with after a retreat in Scotsdale
Watching the Lucha Libre (Mexican wrestling) pre-retreat in Mexico City
Learning to cook Pastel de Nata with a random selection of Scouts in Lisbon
Of course, there were numerous work achievements that I am proud to having a leading role in:
Building the Beacon Android SDK, in particular the real-time chat functionality that I architected and helped implement.
Planning and refactoring the most complex feature of the Android app to lay the blue print for a more extensive app rewrite.
I also relished jumping into the support queue and helping customers directly. It gave a real insight to issues and provided huge motivation to improve things.
I was fountunate to stick around long enought to take a sabbatical which was incredible. In May 2022 where I had the opportunity to run the West Highland Way in Scotland and drive around the Highlands in my deam car an Aston Martin V8 Vantage
I'm excited about the new challenge and seeking remote lead or senior Android engineer opportunities (contractor or perm) that are compatible with the UK / UTC timezone. If you know of anything please do drop me a message. Thanks!